Paddles for sale
If you are new to the sport and want to buy a paddle, or if you are looking to replace your current paddle, we have Paddletek paddles for sale here in San Carlos, at market price. You don't pay any taxes or shipping & handling costs, and you don't need to wait until it arrives from the US. How convenient is that!
We have the following Paddletek paddles for sale:
Club: $50 USD (or MXN equivalent)
Element: $75 USD (or MXN equivalent)
For a paddle, contact Becky Lupo at blupomx@gmail.com or call 226-1599.
¡Que Bueno!


Unique Bags for Pickleball….or for whatever you wish
Carry your pickleball gear in style!
¡Que Bueno! are unique bags for pickleball or for whatever you wish. Hand-made by pickleball player, Becky Lupo, no two bags are exactly alike.
Here are the specs:
* 16 inches wide x 14 inches high
* Holds 2 pickleball paddles
* Mesh fabric is quick drying, so no musty odors
* Includes a key ring clip to keep your keys handy
* Inside pockets for important items
* Holder for your Mirador Courts membership card
* Room for water bottle and towels
* Handles are long enough to use as a back pack
With a ¡Que Bueno! bag, you are sure to be complimented on more than just your play! Only $25 USD (or MXN equivalent). Order yours today by contacting Becky at email: blupomx@gmail.com or tel: 226-1599
PickleballCentral.com
Members of the San Carlos Pickleball Association get a 5% discount at PickleballCentral.com.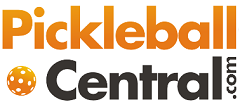 If you're looking to buy a paddle, balls or gear, visit pickleballcentral.com.
Click on My Account (in red font at the top of the page). If you have an account, sign in. Otherwise, go to New Customers, and click on Continue…and go through the prompts until you have an Account set up.
At Check Out, there is a box where you should put the following Coupon Code: CRSANCARLOS
Then click Apply.
This will give you a 5% discount on your order. You will see San Carlos Pickleball Association with the discounted amount beside it. It will also give our San Carlos Pickleball Association a 5% Club Reward that will accumulate over the year, and next year they will give our club a credit for that amount. It's a win-win for both you and for our club!
Paddle Review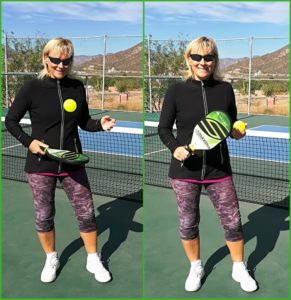 Thank you Pickleball Central for providing a Selkirk AMPED Maxima X5 FiberFlex Paddle demo for our club to try.
I thought that given the elongated paddle head shape, it would take some getting used to, but it immediately felt comfortable and not top heavy. It gave me more power in my overhead shots without sacrificing control when dinking. In fact, the sweet spot seems to be much bigger on this paddle than on my current Element paddle, which really helped me to hit the ball with better precision on most every part of the paddle.
I played a couple of the games against some hard hitters and the thick core absorbed the shots better than my other paddle and allowed me to block hard drives with more control.
This paddle is great for someone wanting a little extra reach, power and control. It's also an excellent paddle for those who have some limited mobility and speed on the court due to age or injury because there's an extra inch of paddle that allows players to get to a ball at their feet or a bit out of reach that they can't normally get to with a regular paddle. The handle is a good size and very comfortable to grip.
I love the Selkirk design on the paddle. I have the green version of it. It looks very classy and I have received a lot of compliments on it.
I let someone borrow the paddle during Open Play at our new courts in San Carlos, Mexico, and she immediately fell in love with it and plans to purchase one from Pickleball Central. She felt it gave her more power and reach.
by Sue Fehrle