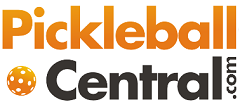 Members of the San Carlos Pickleball Association get a 5% discount at PickleballCentral.com.
If you're looking to buy a paddle, balls or gear, visit pickleballcentral.com.
Click on My Account (in red font at the top of the page). If you have an account, sign in. Otherwise, go to New Customers, and click on Continue…and go through the prompts until you have an Account set up.
At Check Out, there is a box where you should put the following Coupon Code: CRSANCARLOS
Then click Apply.
This will give you a 5% discount on your order. You will see San Carlos Pickleball Association with the discounted amount beside it. It will also give our San Carlos Pickleball Association a 5% Club Reward that will accumulate over the year, and next year they will give our club a credit for that amount. It's a win-win for both you and for our club!