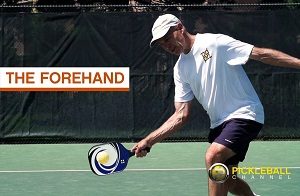 After a very successful clinic in 2018, Scott Moore will be returning to San Carlos February 4 – 11, 2019 (right before the Sombrero Showdown Pickleball Tournament).
5.0 Pro pickleballer, Scott Moore, just won 5 golds at the 2018 Minto US Open and we're lucky enough to have him joining us in San Carlos for a boot camp and several smaller clinics.
WHAT:  Get ready for the tourney and step up your game with intensive, semi-private training in strategy, technique, skill development, positioning, effective practice, and mental toughness with IPTPA certified instructors, Scott Moore and Jon Moore. Together with a small group of other players, you will improve your mental game, shot making, shot selection, and learn new strategies, drills, and a truly systematic approach to pickleball in order to become a more effective, better player! Choose from the 2-day Bootcamp or Mini-clinic options below.
WHERE:  San Carlos, Sonora, Mexico.
WHEN:  
2-day Bootcamp
Monday, February 4 and Tuesday, February 5 from 8:30am – 12:30pm with instructional play in the afternoon from 1:00pm – 2:30pm. Cost is $299 USD.
Mini-clinic options
Wednesday, February 6 from 8:45am – 11:45am for 4.0+ players. Cost is $90 USD.
Wednesday, February 6 from 12:30pm – 2:30pm for 3.0 & 3.5 players. Cost is $65.00 USD.
Groups will be separated by level.
HOW:  Reserve your spot by contacting Jon at pickleballtrips@gmail.com or Susan at 719-235-8797 or by registering online at pickleballtrips.com.
Here's a video of Scott on the Pickleball Channel giving tips on how to improve your forehand shot.

Check out this intense match-up where Cookie Drake & Scott Moore beat Alex Hamner & Scott Clayson in the 50+ Mixed Doubles Gold Medal Match at the 2016 Grand Canyon State Games.