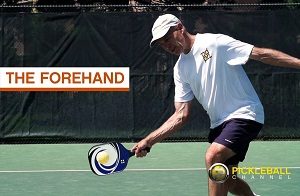 5.0 Pro pickleballer, Scott Moore, has agreed to put on a Pickleball Boot Camp at Mirador Courts in San Carlos in January, 2018. Scott was the 2015 Player of the Year and is a 12-time National Champion.
Scott will run a 3-day Intermediate and Advanced level player Boot Camp from January 8 – 10, 2018. There will be 20 spots available, for players at 3.5 – 5.0 level.
Cost: $395 USD per person (Welcome dinner, and 1 working lunch included). You will also either need to be a member of Mirador Courts or purchase a day pass for each day of the boot camp.
Goal: Step up your game with intensive, semi-private training for 5 – 6 hours per day, focusing on every aspect of the game, guaranteed to improve your strategy, technique and understanding of the game with IPTPA certified instructor, Scott Moore. Together with a small group of other players, you will improve your mental game, shot making, shot selection, and learn new strategies and ways to become a better pickleball player, while implementing our 10 key principles of the game.
If you'd like to participate, please email Sue Fehrle at sue@whatsupsancarlos.com.
Here's a video of Scott on the Pickleball Channel giving tips on how to improve your forehand shot.
Check out this intense match-up where Cookie Drake & Scott Moore beat Alex Hamner & Scott Clayson in the 50+ Mixed Doubles Gold Medal Match at the 2016 Grand Canyon State Games.