Sun & Fun Pickleball Tournament: December 8, 2017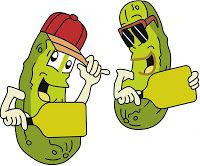 The Sun & Fun Round Robin Pickleball Tournament will be held at Mirador Courts on Friday, December 8.
This will be a fun event in the warm sunshine of San Carlos – what a great way to avoid winter!
Meet at 7:45am at Mirador Courts for Check-in. Play will start at 8:00am. Plan on about 3.5 hours of play.
This is a Robin Robin format that depends on 100% participation. If you are unable to attend, please try to find a substitute player and contact Debbie at d_forrester@yahoo.com or call 226-0269 as soon as possible. There may be a few back-up players if needed.
A "Round Robin" is a structured form of play designed so that all players are playing against people of roughly equal ability. In each Round Robin, you will play six games to a score of 15, each with a different partner and against a different pair of opponents.
Entry Deadline: Entries must be received by Monday, December 4.
Entry Form: Coming soon.
Entry Fee: free to members and 150 pesos for non-members.
Drop Off At: Seaside Realty (behind Pemex Station and next to Blackie's Restaurant).