Sun & Fun Pickleball Tournament: December 8, 2017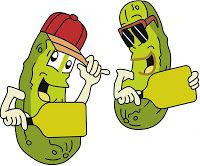 On Friday, December 8, come play in the Sun & Fun Round Robin pickleball tournament, which will be held at Mirador Courts, for Mirador Courts members only.
This will be a fun event in the warm sunshine of San Carlos – what a great way to avoid winter!
This tournament is a Round Robin format. A "Round Robin" is a structured form of play designed so that all players are playing against people of roughly equal ability. In each Round Robin, you will play six games to a score of 15, each with a different partner and against a different pair of opponents. In most cases, teams will be mixed (men and women).
Spaces are limited, so if you would like to play, please email Theresa Melius asap at theresamelius23@gmail.com. Your space will be confirmed by December 4. The 2017 tournament is full, but if you'd like to be on the waiting list, contact T.
Check in will begin at 8:15 with play beginning at 9:00 a.m. Please be on time!
This years format will be a little different than what we have done in the past since we can all play at the same facility. Each court will have a designated 8 players and you will play with everyone in your group. Your scores will be kept within your grouping-not as a total team score. Awards will be given at the luncheon following play.
Games will be to 15 points and the first team to 15 will be the winner. When you are done you will need to come to the tournament table and report your scores and then the next 4 players will go to the assigned court. It is important to keep things moving and players must be ready to go on their next match. The tournament desk will let you know who the next four players are.

Remember your court etiquette-wait till the play is dead if you have to go thru to your court-quickly get to your court.

We have chairs available for waiting players-make sure you bring water and a snack as it will probably be 3 hours of play. A water jug will be available for refills.

We will provide balls for the tournament and will be using the Franklin X ball. Please bring them back to the table when you are done so we can send them out for the next group.

After play, we are going next door to Bonifacio's restaurant for the Awards presentation and to have some lunch. We'll be set up outside so please dress appropriately. Francisco of Bonifacio's has been kind enough to give us a set rate of 135 pesos for your meal and 1 drink. Gratuities are extra.

In order to expedite the food service, we are asking you to select your meal and drink choice now.
Food – please choose one of the following:
1. Burger and Fries (choose from beef, chicken, or shrimp burger)
2. 3 Tacos (choose from sirloin, chicken, gobernador shrimp, or vegan hibiscus flower — all 3 tacos will be the same)
3. Bonifacio's salad (apple, strawberry, caramelized pecans and goat cheese)
Drink – please choose one of the following:
1. Tecate Original (Rojo) or Tecate Light
2. Soda
3. Bottled water or Soda water
Kindy email Hillary at dixiemtn@sbcglobal.net by end of day this Tuesday with your Food & Drink order, so she can let the restaurant know. We'll be a large group and this way, the restaurant staff will be ready for us and we won't have to wait long for our food and drinks. They will also provide some appetizers on the tables for us.
This should be a fun tournament to kick off the season and hope you all enjoy this years format. If for any reason you can not play this Friday, please let me know immediately so I can find a sub to take your spot. If you have questions, please feel free to call or email Theresa. T's home number is 226-1954. See you all bright and early Friday morning.